About Hero House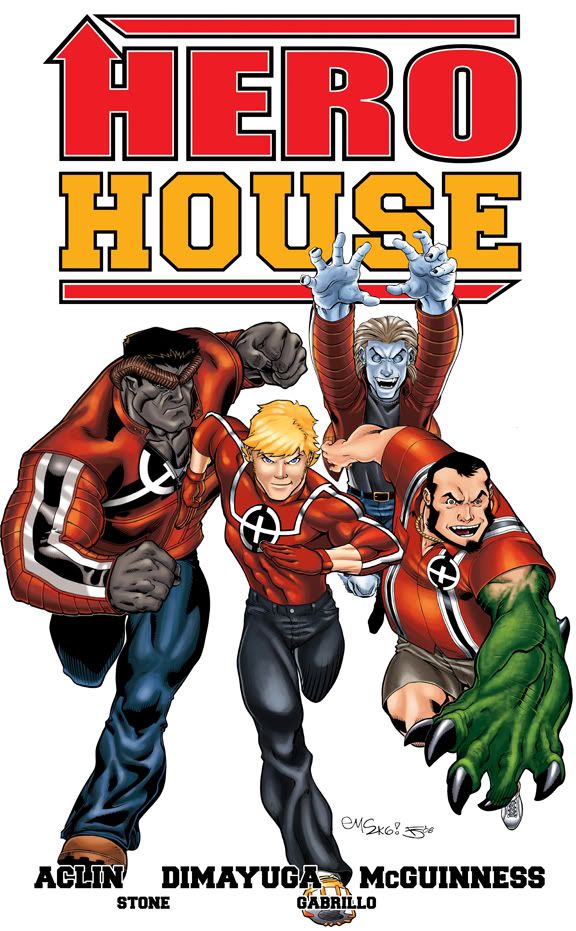 Hero House is an original graphic novel coming in November from
Arcana Comics
. It's character-driven superhero action with a sense of humor and a simple concept: a college fraternity for the superheroes of tomorrow.
Written and created by:
Justin Aclin
(Twisted ToyFare Theatre)
Pencils and character designs by:
Mike Dimayuga
(Hack/Slash)
Cover by:
Ed McGuinness
(Hulk, Superman/Batman)
Inks by:
Frank E. Stone
Colors by:
Brian Gabrillo
Lettered by:
Shawn DePasquale
Epsilon Epsilon Psi is a fraternity with a unique mission: to prepare the super-powered students of today to become the best superheroes they can be. Nate Hedges was a teen superhero and the star of his school, but at college he feels like a nobody. So when he's tapped by the university president to go undercover and investigate the Eps, will he find the super-powered hazing the administration fears? Or will he find a place where he finally belongs?
Hero House is slated for release on November 25th 2009 in comic shops and on
Amazon.com
. Stay tuned to
AclinCorp
for all the Hero House news you need!