Welcome! And Preview Pages
Welcome to the official launch of AclinCorp, a production blog dedicated to the superhero OGN Hero House. Before we get started, you can go
here
to learn more about Hero House, and
here
to learn more about this website.
From now until the book's September release and beyond, I (I'm Justin, by the way) will be posting sketches, designs, rough artwork, humorous anecdotes and exclusive first-looks, all related to Hero House. In honor of the website's official launch, I'm going to lead off with a first look at the first three pages of Hero House. You don't get to see the actual Hero House in these pages, but it should give you a good idea of the tone of the book and introduce you to our most important character, Nate Hedges: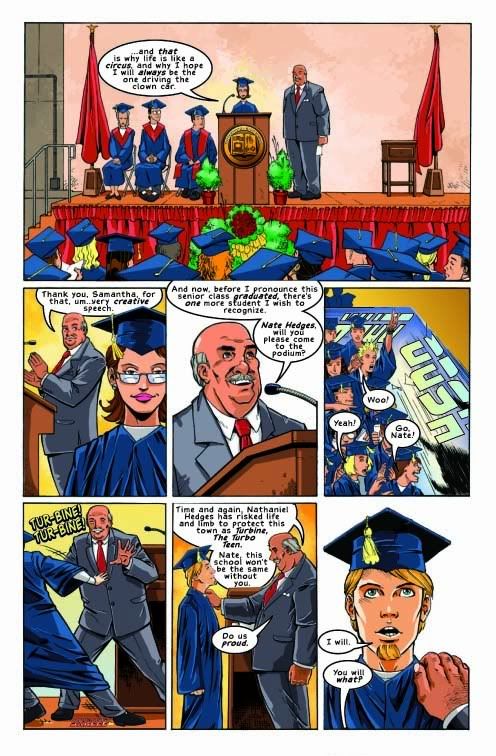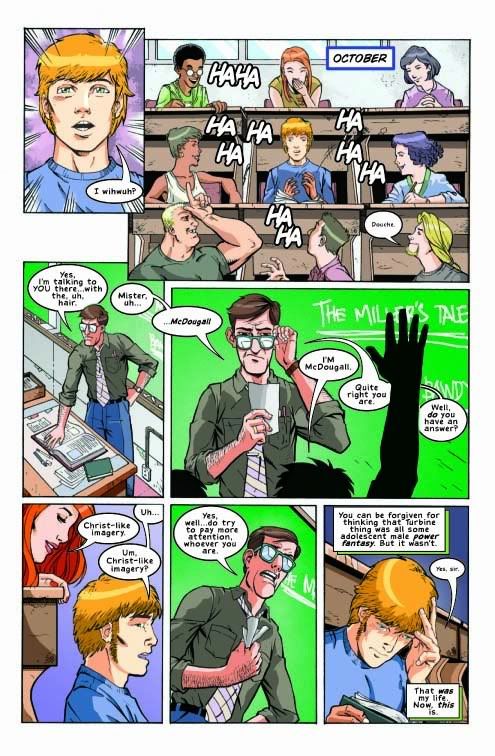 Update
:
Due to whatever vagaries of the posting process, the colors for these pages ended up looking a little more...intense than they will in the finished product.